Improper storage of lead aprons can not only damage the lead apron, but it can also put you at risk for exposure to radiation. It is important to note that lead aprons should not be folded when they are put away. Folding a lead apron can result in the lead inside the apron cracking. The cracks and holes in the lead allow radiation to pass through the apron. This leaves you with a damaged lead apron and an increased risk of being exposed to radiation.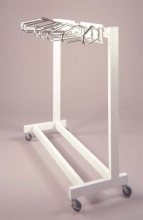 The best and safest solution to storing lead aprons is to use a lead apron rack. These racks come in a variety of different styles including door mounted racks as well as standing apron racks. The lead aprons are easily hung on this storage device, leaving a well organized and clutter free room. Lead apron racks are also very durable and can withstand the weight of hanging multiple lead aprons. There are several lead apron racks that have the capacity to hold up to 300 lbs. Some of them are also mobile, which makes them easy to move around a medical facility.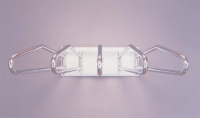 Using lead apron racks not only prevents lead aprons from being damaged, but it can help you organize and keep track of all of your aprons. There are also models available that provide an organization system for your
lead gloves
as well as lead aprons. Organizing all of your radiation protection products is critical to promoting a safe environment and improving efficiency in the workplace.