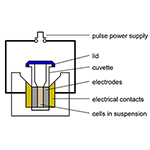 Electroporation is the application of an electric current to a living surface (as the skin or a cell membrane) in order to open pores or channels through which something (as a drug or DNA) may pass.  Electroporation or electropermeabilization is usually used in molecular biology as a way of introducing some substance into a cell, such as loading it with a molecular probe, a drug that can change a cell's function, or a piece of coding DNA.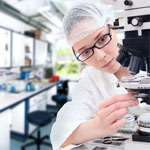 When performing a frozen section procedure (also known as cryosection), it's important to use the appropriate tools and chemicals. Throughout this process an aerosol refrigerant is sprayed to freeze the sample and expedite the freezing process. Frozen section procedures are referred to as pathological laboratory procedures that performed often in oncological surgery.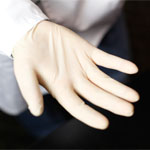 This week's Whiteboard Wednesday we highlight the benefits of wearing medical exam gloves in your facility! Exam gloves are ideal for many reasons, protecting hands from infection and germs, keeping in line with infection control standards, being able to use them in many different types of  procedures and applications, etc.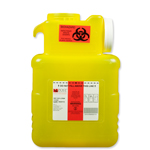 A needlestick from a contaminated sharp has the possibility of leaving a worker infected with HIV, HBV, HCV and other dangerous pathogens. It's important to appropriately discard sharps in your facility's designated sharps containers. When selecting sharps containers it's good to know the type of waste your facility has to discard, the storage area and space limitations and your facility's state and federal regulations.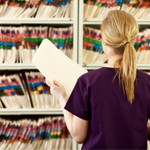 Looking to start 2014 off with an organized office or department? We have a variety of 2014 year labels that will help maintain organization and efficiency in your medical office.