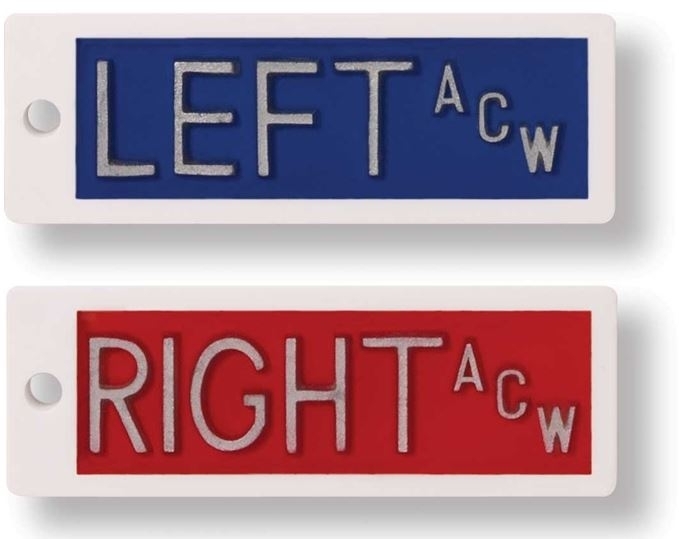 A Necessary Tool
Lead markers are also referred to as Pb markers, X-ray markers, max markers and radiographic film identification markers. We offer an assortment of unique, personalized lead markers for diagnostic imaging purposes. Lead markers serve as a necessary tool for X-ray technicians to produce accurate and clear X-ray images.
Quickly And Easily Mark X-Rays
The purpose of a lead marker is to mark an X-ray. You will commonly find markers in "left" and "right" letter options, to clearly identify each side of the patient's body. By labeling the left and right side during an X-ray, it can prevent future mistakes and confusion.
Personalize Your Markers
Most X-ray technicians can agree that it's easy to misplace X-ray markers. Personalizing your X-ray markers will help you locate your markers quickly and may even help prevent you from losing your markers. Most medical facilities require X-ray technicians to get markers with their initials to so that they can properly identify their X-ray images.
Choose Your Initials
You can personalize your lead markers by selecting three letters or numbers. Most of our customers use their initials to make it easy for them to identify the images that they took and to keep track of their markers when they're not using them.
Easily Find "L" and "R"
Most of our markers are available in blue for the left marker and red for the right marker.
Lead markers come in different shapes and sizes, so, let your personality shine by choosing one of our fish or skull lead markers.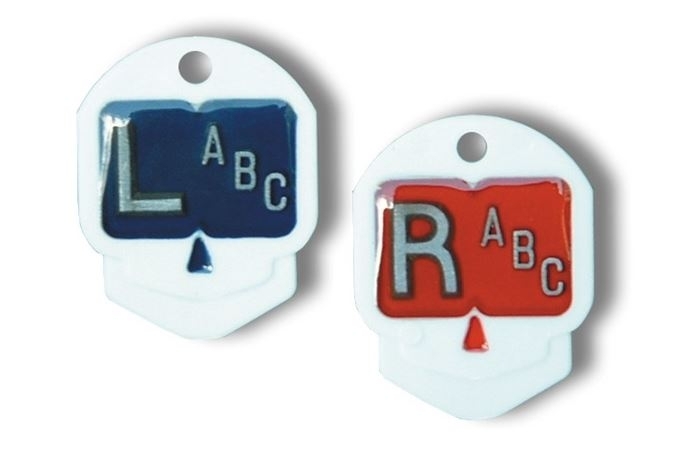 Are you or your X-ray technicians using personalized markers?
Have you ever lost your X-ray markers before? Have a funny story or some words of wisdom? We want to hear from you. If you have any additional comments or questions regarding our lead markers, please leave a comment in the comment box below.