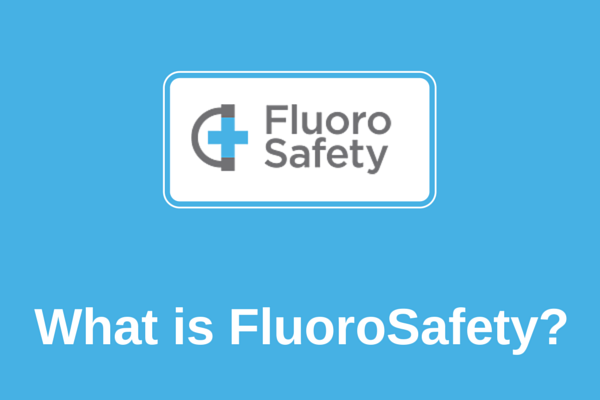 Identifying Important Risks Associated with FGI
In 1994 the FDA released an advisory [www.fda.gov/MedicalDevices/Safety/AlertsandNotices/PublicHealthNotifications/ucm063084.htm] warning of the potential for serious radiation-induced skin injuries to patients resulting from fluoroscopically guided interventions (FGI).  In the 20 years since this advisory, there have been hundreds of published cases of skin injury resulting from FGI, and the number is steadily increasing even today.  As the scope of disease that can be diagnosed and treated using FGI increases, so does the complexity of these procedures and the radiation doses to patients, physicians, and staff.  While these procedures provide an incredible benefit to the patient compared to open-surgical alternatives, there are important risks that must be understood by the performing physician.
The Need for Effective Training
In 2010, frustrated by the lack of user-friendly, accessible, and effective training focused on this topic, two diagnostic medical physicists started Fluoroscopic Safety, LLC [//www.fluorosafety.com]. Understanding the need for a balanced perspective and considering that radiation is not the only risk from FGI, they collaborated with an experienced board certified interventional radiologist well-known for his work in quality improvement.  Because of the multi-disciplinary M.D. and Ph.D. backgrounds of the authors of FluoroSafety courses, we understand that when a physician is performing an FGI, managing radiation dose is not the first thing on his mind.  Instead, practitioners are thinking about the patient-specific technical challenges associated with these procedures.  The training programs from FluoroSafety are developed with this in mind.  While our courses do provide instruction on the fundamental physics of fluoroscopy and radiation biology, we focus on simple methods for managing patient and staff radiation dose.  Using videos and animations, our courses provide an easy to remember and easy to execute set of practices which benefit both the physician and their patients.  This is one of the key features of our courses, designed by physicians and physicists together.
Fluoro CME Training and Education
The educational programs from FluoroSafety also help providers satisfy state regulatory requirements. Through a joint sponsorship with The University of Texas MD Anderson Cancer Center, our courses have been approved for up to 10.5 hours of AMA PRA Category 1 CreditTM.   Our programs meet the training requirements for practitioners who use fluoroscopy in Oregon, California, and Texas.  In addition, board certified providers who complete these courses are eligible to claim self assessment CME (SA-CME), as required for Maintenance of Certification (MOC) by members of the American Board of Medical Specialties (ABMS).
Interactive and Engaging Content
The educational programs from FluoroSafety are tailored to the needs of busy healthcare professionals and feature on-demand Flash-based learning rich in animations and videos.  Our courses also feature optional narration.  Course content can be accessed at the convenience of the physician from any computer, smartphone, or tablet with Internet access.
Meet State Requirements
Whether you are trying to meet state regulatory requirements or are simply interested in improving the care you provide to your patients, FluoroSafety has a course for you.  The most common feedback we have received from physicians who have taken our course is that they were surprised by how much they didn't know about the safe use of fluoroscopy—you may be surprised too!
A. Kyle Jones, PhD
Alexander S. Pasciak, PhD
Joseph Steele, MD
Fluoroscopic Safety, LLC