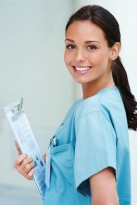 Many medical facilities will follow the recommended guidelines for infection control, including proper hygiene and personal protective equipment.  The importance of
equipment protection
is also an important factor to consider in infection control. Throughout your medical or clinical work environment, it's essential to keep your setting and equipment clean to prevent infection and cross contamination.
Infection control addresses the possible factors that cause the spread of infection, mainly focusing in medical or clinical environments. By keeping your medical setting clean and protected, you're also protecting your medical personnel and patients. Since a typical medical facility sees sick patients on a daily basis, it's highly important to maintain a clean environment.
The T-Spray II Disinfectant Cleaner is an essential medical accessory. Cleaning and disinfecting ultrasound probes, transducers, mammography compression plates and cassettes, this cleaner is a must-have. Another common equipment protection item includes our blue impervious pillow cases to provide protection against cross contamination. These pillow cases are non-irritating and will eliminate laundry and replacement costs. Also, sterile equipment covers are commonly found in areas that require a high level of sanitation. These sterile equipment covers are designed for a wide variety of medical equipment. This includes mayo stands, cassettes, laser camera equipment, foot switches and C-arm systems.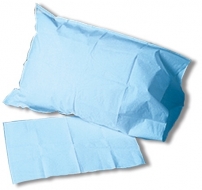 Most medical equipment come with cleaning instructions that you should follow. It's important to understand how to maintain clean medical equipment and supplies within your medical facility. If you have any questions regarding this blog post or would like to share your thoughts, please comment in the box below!