Diode lasers date back to 1962, when they were first invented. Since then, millions of laser diodes have been used in a wide range of research, medical and industrial applications along with many technology products.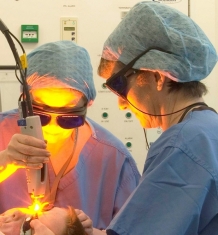 In the medical setting, the diode laser can create compact laser beams that emit large amounts of energy into a small amount of space. Common applications of diode lasers are laser hair removal and eye surgery. Medical applications cover the full diode laser spectrum, ranging from 360 nm (nanometers) to 25,000 nm. Common Diode Laser Medical Applications: cosmetic, hair removal, dental, surgical, vascular, ophthalmology, vein removal, tattoo removal, liposuction, acne treatments, prostate treatment, and more.
To keep your physicians, medical personnel and patients protected during diode laser procedures, your facility must follow precautionary measures. Diode Laser Glasses should be properly worn during these laser procedures. It is important that the operating laser system and laser safety glasses match, keeping in mind laser frequencies and optical density measurements. These laser glasses will protect eyes from the harmful effects of laser radiation, which can be damaging to the eyes and potentially lead to loss of vision. When working around high powered lasers (Class 3B and Class 4 lasers) it is important to keep laser glasses on throughout the entire procedure to protect against direct and scattered laser radiation. Medical personnel operating high powered lasers should be fully trained and educated on lasers and laser safety.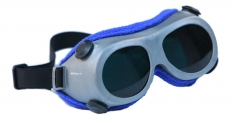 Not only is important to instill laser safety regulations within your facility, but it is a requirement to follow ANSI (American National Standards Institute) and OSHA (U.S. Occupational Safety and Health Administration). Both organizations require staff to wear laser safety glasses or goggles when operating Class 3B or Class 4 lasers.
Diode lasers have served a broad range of medical treatments for many years and will continue to be used in various medical applications well into the future. Remember to keep your facility compliant with safety regulations and take all necessary safety precautions when working with your Diode laser system.