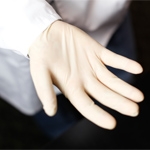 Did you know that it's essential to wear the right sized protective equipment in your medical setting? Exam gloves are worn daily by many medical professionals and it's very important these exam gloves fit. Hand protection is key during routine patient exams, procedures and handling sick patients. It's important for medical personnel to know the right size exam gloves to use at work.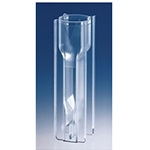 Disposable UV-Transparent spectrophotometer cuvettes are an excellent alternative to fragile, expensive quartz cuvettes for DNA, RNA, and protein analyses between 220-900nm. For example, the disposable BRAND UV-Cuvettes are made from a proprietary polycyclical olefin which is resistant to many aggressive solvents and eliminates the need for tedious maintenance, cleaning, and most importantly the contamination risk associated with quartz cuvettes.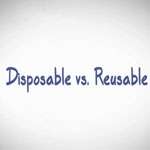 Today on Whiteboard Wednesday, we compare disposable vs. reusable products for infection control. Watch our video below to see which infection control product is typically recommended!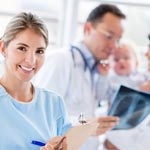 This week (November 3-9, 2013) is National Radiologic Technology Week! This week was created to celebrate and honor the work of radiologic technologists. For 2013, the theme is "R.T.s: Positioning Ourselves for Excellence."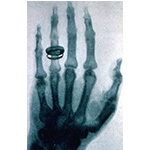 Wilhelm Conrad Roentgen, referred to as the father of diagnostic radiography, was a German physicist who first discovered the X-ray on Friday, November 8, 1895. Roentgen, a professor of physics at the University of Wurzburg (Germany), was working with cathode rays. Roentgen termed this new discovery "X-rays" or "invisible light", using the mathematical designation for something unknown or "X".