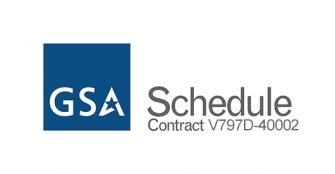 We are excited to announce that we have been awarded GSA Contract #V797D-40002 effective Tuesday October 15, 2013, which will continue until Sunday October 14, 2018. There are 3770 of our products listed on the contract in the
65 II A Schedule
 (Medical Equipment & Supplies). A schedule is a category of products that the government buys, within the schedule, products are further categorized into Special Item Numbers (SIN). Listed in the table below are the 21 Special Item Number categories eligible for purchase under our newly awarded GSA contract.
| | |
| --- | --- |
| A25-C: Immobilizers/Soft Goods | A-79: Exam, Treatment, OR Tables |
| A-25D: Positioners | A-80: Medical Lighting |
| A-30: Restraints, Medical | A-81: Chairs & Stools |
| A-32: Medical Hospitalware | A-82: Medication Carts |
| A-39: Laser, Surgical | A-83: Medical Supply Carts |
| A-64: IV Pumps | A-84: Medical & Surgical Cabinets |
| A-69: Medical Beds and Mattresses | A-85: Warming Cabinets |
| A-76: Patient Lifts | A-87: Instrument Stands/Tables |
| A-77: Stretchers | A-92: Supply Dispensing Equipment (PPE) |
| A-78: Scales | A-94: Miscellaneous |
| | A-96: Information Aids |
The General Services Administration (GSA) was established in 1949 by President Harry Truman and is an independent agency of the United States government. The GSA was formed to help support and manage the administrative work of the federal government. The GSA facilitates the federal government's purchase of high-quality, low-cost goods and services from quality commercial vendors. "The mission of the GSA is to deliver the best value in real estate, acquisition, and technology services to the government and the American People". GSA has made it a priority to help expand opportunities for small businesses by working with the small business community to strengthen partnerships and support the success of their vendors.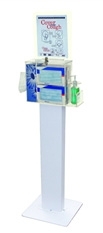 Under delegated authority by GSA, the U.S Department of Veterans Affairs manages nine award contracts, one of which is Medical Equipment & Supplies (65 II A Schedule). The Veterans Affairs Federal Supply Schedule (VA FSS) supports the healthcare requirement of the VA and other federal government agencies by providing customers with access to high-quality goods and services.
Our hard work has paid off! We are excited to announce the GSA Contract Award and we look forward to this great opportunity to supply our government customers with high-quality products and service. As a newly awarded contractor we are pleased that the VA FSS has recognized that our company has satisfied all Schedule program requirements. If you have any questions regarding this announcement please contact us at info@universalmedicalinc.com for more information.