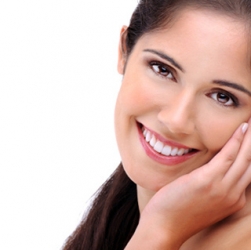 It is important to understand how IPL lasers (Intense Pulse Light Lasers) work and how to keep medical staff and patients safe when working around IPL lasers. IPL is a technology used by many dermatologists and medical physicians for several different treatments.
The intense pulse light utilizes specific wavelengths of light to target molecules in the skin. The light energy is converted into heat energy allowing the laser to effectively work. Common medical applications for IPL lasers include:
Skin Rejuvenation
Hair Removal
Treating Vascular Lesions
Skin Treatments: sun damage, age spots, freckles, scars, discoloration, birthmarks, fine facial wrinkles, stretch marks and thread vein removal
IPL lasers require laser safety measures in all health care facilities in order to protect both medical personnel and patients. There are many important laser safety measures including the proper wear of laser safety glasses for staff and patients. IPL Brown Contrast Enhancement laser glasses and goggles and IPL Laser glasses and goggles are designed to protect against specific wavelength ranges from IPL lasers. Laser safety eyewear should be properly stored in a protective unit to keep glasses clean and intact. Laser procedures should take place in controlled areas. Properly identifying the controlled areas is crucial for safety matters with warning/safety signs, to alert medical staff and patients.
Laser safety officers (LSO) will have laser safety information if you have any questions about your own facility's regulations. National standards are set by ANSI (American National Standards Institute) and OSHA (Occupational Safety and Health Administration), both providing laser requirements in all laser health care settings.

Intense Pulse Light Lasers will continue to be an essential tool for many skin medical treatments. It is important to take away that laser safety should be your first priority when working around high power lasers.