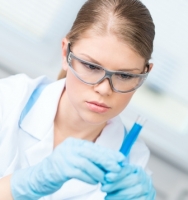 Trying to find an easy-to-use and efficient homogenizer for cell lysis in your laboratory?
Homogenizers
can be used in applications such as cell lysis which is the process of breaking down cells.
Bead mill homogenizers are often used because of their reputation to deliver consistent and reproducible results. Bead milling takes place by the crushing of beads as they collide with sample cells during vigorous shaking or stirring. It is also said that bead homogenizers are highly effective on tough tissue samples. After running the homogenizer, the beads will settle to the bottom of the tube and the cell can be easily extracted and removed.
The Bead Bug Microtube Homogenizer is an extremely powerful mixing action for lysis, grinding or homogenization. This homogenizer uses beads to homogenize and is more effective and faster than tissue grinders while mixing 1, 2 or 3 tubes simultaneously. The optimized mixing motion causes agile cell disruption through continuous mixing. This homogenizer has dimensions of 6.9″ x 8.3″ x 5.3″, making this unit compact and ideal for busy laboratory work bench stations.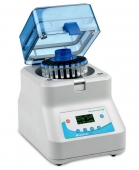 Another bead homogenizer includes the Bead Blaster 24 Microtube Homogenizer, which is ideal for those who need up to 24 tubes homogenized simultaneously. The bead blaster 24 completely lyses, grinds and homogenizes a wide variety of biological samples. Even the most difficult and resistant samples are fully homogenized, often in 35 seconds or less. Are you using a bead homogenizer in your laboratory? Let us know what types of samples you're working with in your laboratory!