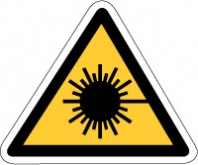 The Argon laser is a unique laser system, as it uses a noble gas as the active medium. This laser was invented in 1964 and was designed to emit a blue/green colored light which is absorbed by hemoglobin in the blood cells. The heat allows the laser to close off ruptured blood cells.
The argon laser is used in a number of medical applications which include treatments for various eye conditions, such as glaucoma and diabetic eye disease. Many dermatologists have used argon lasers to treat ulcers, lesions and polyps. Other medical applications include photocoagulation and many ophthalmologic procedures. The advantage of using an argon laser for these applications is due to the fact that it has the ability to target a precise area.
There are many safety measures that must be considered when working around an argon laser. To start, eye protection is essential. Medical personnel and patients must wear proper argon laser glasses during all argon laser procedures. All laser safety glasses or goggles must directly correlate with the operating laser. This can easily be done by knowing the type of laser you are working with and the wavelength range that is emitted from the laser. The American National Standards Institute (ANSI) provides guidance for individuals who work with high power Class 3B or Class 4 lasers and laser systems in health care. The U.S. Occupational Safety and Health Administration require staff to wear laser safety glasses or goggles when operating or around Class 3B or Class 4 lasers.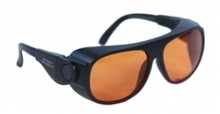 It is important to have a controlled area for laser procedures along with having the ability to consult with your LSO (Laser Safety Officer) with any laser safety questions you have. Another safety precaution is to properly hang warning and safety signs throughout the controlled area. These signs should be easy to read, and posted near the entrance of the area.
Laser safety around high power laser systems is imperative and should be exercised when working with your argon laser. Laser eye exposure can cause permanent damage, but is easily prevented with appropriate safety measures.