The Alexandrite laser was originally designed for scientific applications, but has become increasingly popular for medical use. In 1997, the Food and Drug Administration (FDA) approved the use of alexandrite lasers for hair removal. Since then hair removal, tattoo removal, vein removal, skin treatments, and many surgical procedures have been performed using this powerful laser system.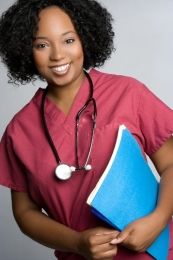 The alexandrite laser is known for its high repetition rate and uses a selective photothermolysis method, which is when an intense pulse of an energy-filled laser beam goes through the surface of the skin, targeting the desired area. The laser beam is converted into heat energy, which allows you to easily eliminate unwanted skin cells or hair follicles. The wavelength range of light used in the alexandrite laser absorbs melanin very well, making it beneficial for skin and hair treatments.
The medical staff operating the alexandrite laser, including the medical staff working around the laser system must have laser education and training. Questions about laser training can be answered by your facility's laser safety officer (LSO). The LSO will also have the adequate information on your facility's laser safety program. All personnel working around high-power class 3B or class 4 alexandrite laser systems must wear appropriate alexandrite laser glasses, according to ANSI (American National Standards Institute).  This is a crucial safety component because the slightest laser exposure to the eye can result in permanent damage. As a precautionary measure, it is important to place warning signs at the entrance of operating rooms. Warning and safety signs will provide medical personnel and patients proper safety information.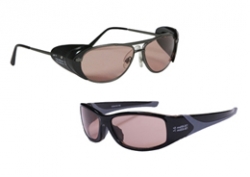 Maintaining a safe work environment is imperative when working around laser systems. The Alexandrite laser will continue to assist in many medical procedures as an essential tool. If you have any questions or comments, please feel free to leave them below.