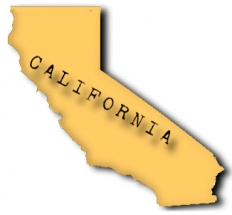 Did you know the ruby laser was reportedly the first working laser, ever? Theodore Maiman created the ruby laser in 1960 at the Hughes Research Laboratories located in California. This laser emits a deep red color laser (hence the name "ruby") from the element chromium and produces concentrated pulses of visible light and heat.
This unique laser emits a light source that is used for many medical and cosmetic procedures today. This includes hair and tattoo removal treatments, cosmetic treatments, dermatology treatments, diagnostic treatments and many others.
Working around ruby lasers requires a certain level of safety measures and regulations. Laser safety measures in your facility can be obtained by your laser safety officer (LSO). It is important that all medical personnel have the proper training and education when operating your ruby laser.
When the retina is exposed to direct or scattered laser radiation, it has the potential to cause permanent damage to the eyes. Since it is possible for medical personnel to lose their vision when working around high powered lasers without eye protection, it is important to have access to laser safety glasses or goggles. It is important to be certain the protective eyewear is matched with the wavelength and power of the operating laser. Ruby Laser Glasses will be labeled with wavelength range measurements and optical density (OD). There are many safety measures that should be in place, the following are a few key examples: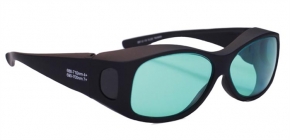 Only authorized personnel operate lasers or have access to controlled areas during laser procedures
Protective equipment is available and appropriately worn
Individuals authorized to operate lasers have sufficient training and education
Laser warning/safety signs are clearly posted
The first working laser continues to make advancements in today's medical world. Remember, laser safety precautions should always be implemented on a daily basis.