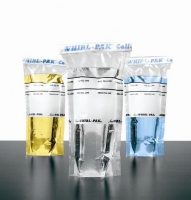 Reliable laboratory
specimen bags
are key for handling lab samples efficiently. When working with sensitive samples in your lab, the last thing you want to experience is sample loss due to an unstable, unreliable sample bag. That's why our line of Whirl-Pak sample bags are ideal in sample collection for both liquid and solid forms.
The Whirl-Pak line was started over 50 years ago, made in the United States and is often referred to as the "universal sample system." These Whirl-Pak bags feature unique puncture-proof tabs to make it easier to organize and handle all different types of samples.
Included in our line of Whirl-Pak sample bags are a multitude of lab sample bag styles and sizes. A few examples include: stand-up bags, water sampling bags, scoop bags, write-on bags, biohazard bags, sterile bags, filter bags for homogenizer blender, Coli-test bags, black bags, pre-moistened speci-sponge bags and more! The stand-up bags make sample handling extremely easy, as it allows the user to do other tasks in the lab since the bag will stand by itself.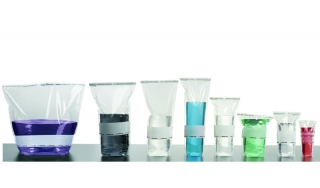 Using specimen bags that break or leak can cause further problems and require more time. Your testing results can possibly be altered and you could lose important sample matter. It's essential to keep your samples safe in a durable specimen bag. If you have any questions or comments about our Whirl-Pak sample bags, let us know below!