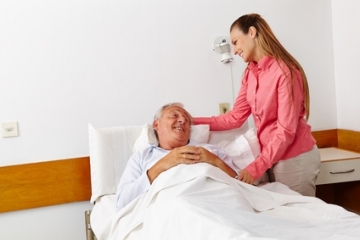 Many people visit their family and friends in the hospital every day. They visit to show their support and to gain better knowledge of the patient's condition. But it's important to be aware of how to prevent spreading germs during hospital visits. Patients in the hospital are already ill, so by exposing them to infectious germs it may add more complications and increase their hospital stay.
Washing your hands and staying home if you're sick are most likely the best ways to prevent spread of germs. A few tips when visiting a patient in the hospital:
Wash your hands before and after visiting, after using the restroom, before and after touching a sick patient
Wash your hands and wrists and apply soap, scrub for at least 20 seconds and be sure to remove rings
Dry your hands with clean paper towel
You may also want to use hand sanitizers, which are usually found throughout any hospital
Do not sit on patient beds or touch their equipment
Stay home if you're not feeling well – even if it's just a small cold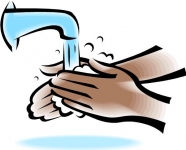 Because a patient's immune system is typically very weak during their stay in a hospital, it's important to stop the spread of germs. If you're not sure whether or not to visit someone in the hospital, we recommend speaking with a medical staff member of the hospital you plan on visiting. If you have any questions or comments, please let us know below.