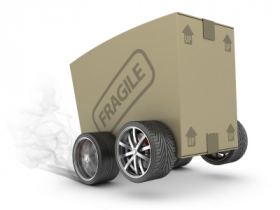 Need a lead apron within 1 – 2 business days?  
We've got you covered.
We have recently teamed up with our manufacturer in order to provide you an option to receive your lead aprons quickly.  Since it is crucial that medical professionals protect themselves from the adverse effects of x-ray radiation, receiving your lead apron in a timely manner could make a world of difference.
The main difference between our Quick Ship Lead Aprons and Non Quick Ship Lead Aprons, really come down to size and color availability.  Our quick ship collection is offered in only a few standard unisex sizes and entirely designed in a professional sapphire blue.
However, the important factor when properly selecting a lead apron continues to be the level of protection the apron provides.  The quick ship selection upholds the standard level of protection at 0.5 mm Pb equivalency, keeping you safe against harmful radiation.
The lightweight quick ship collection includes the Lead Flex Guard Apron, Lead Vest & Skirt, LapGuard Apron, and the Standard Thyroid Collar.  To help reduce the physical demand on physicians and medical personnel, the Lead Flex Guard and Lead Vest & Skirt are made out of our lightweight lead material, which is almost 25% lighter than our regular lead.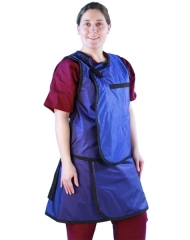 As many know, the medical industry is a rapidly growing and fast-paced environment. X-rays will continue being performed on a daily basis, leading to the importance of proper radiation protection apparel.  It is becoming more imperative every day that medical professionals receive their equipment in a timely manner to support this growing field.
If you have any questions or comments on our quick ship apparel, let us know below!