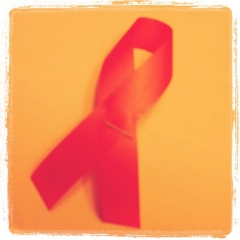 March is Multiple Sclerosis month, which gives awareness to a chronic, often disabling disease that attacks a person's central nervous system (brain, spinal cord, and optic nerves). It's important for people to understand what multiple sclerosis (MS) is and how this disease can impact a person's life.
MS symptoms can range from mild to severe, since MS is unpredictable and often varies from person to person. Symptoms may include numbness to the limbs, or for more severe symptoms paralysis or loss of vision.
Today, there have been great advances in MS research and new treatment options that provide hope to those with this disease.
While it's not proven that MS is hereditary, having a relative such as parent or sibling with MS can increase a person's risk for developing the disease.
Maintaining good health is crucial for people with MS. This includes proper nutrition, exercise, emotional health, etc.
There are many ways to support MS research and awareness. A few examples are joining an MS event (walk, bike, fundraising), becoming an MS activist, and staying informed.
In an effort to spread knowledge of multiple sclerosis, we hope you share this information. For more information, be sure to visit National Multiple Sclerosis Society.