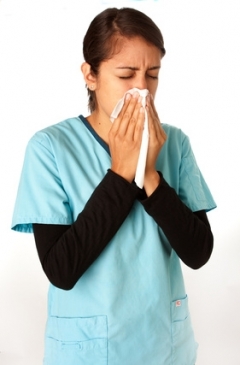 How do infections in hospital settings spread? People.
People spread a majority of infections within a hospital. Who are these people? Patients, medical personnel and visitors are our top three sources. These groups can easily (and quickly) spread infection without even knowing it.
Patients
Patients are already sick and can possibly have infections or diseases already. They can spread infection by touching, coughing, sneezing, or leaving behind any bodily fluids for unprotected visitors or medical staff to pick up.
This is why many infection control standards include isolation precautions, which isolate patients from other patients or certain areas of the hospital.
Medical Staff
It's very easy for medical staff to spread infection throughout hospitals. They are providing care for multiple patients in a single day and can carry germs from room to room.
That is why it's important for medical staff to wear protective apparel, wash their hands and follow all infection control standards when it comes to cross-contamination.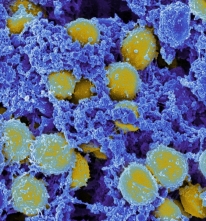 Visitors
It's also easy for visitors to spread infection, as sometimes they may visit with a small cold or worse – contagious illness or disease. This can spread infection to patients both directly and indirectly. It's essential for hospital visitors to not visit when they're sick. Sick visitors can negatively affect the health of patients.
Infection can spread through germs that are airborne, from direct contact or indirect contact. It doesn't take long for infection to spread. It's important to remember that hospital infections can range from minor colds to serious, life-threatening conditions. If you have questions or comments on how infection can spread through a hospital, please let us know below.