Did you know that by improperly storing your lead aprons you could potentially be weakening the level of necessary radiation protection? By taking the proper steps to store your lead aprons within lead apron racks while they're not in use, you are protecting yourself from harmful radiation.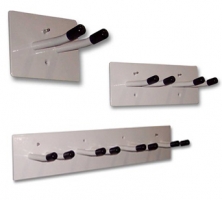 Lead apron racks will appropriately store and organize your lead aprons (or vests) within your department. When you are done wearing your lead apron it's important not to fold or crease the apron, this can lead to cracking. If a lead apron cracks it is easier for radiation to pass through, ultimately putting yourself at risk for radiation exposure.
Lead apron racks, such as the wall mounted peg style lead apron rack will keep lead aprons safely stored away. The pegs on this rack are 4 inches long and are available in a variety of configurations. So depending on the amount of lead aprons you have to store, you will most likely find the configuration to fit all your aprons and weight capacity. There are a variety of other types of lead apron racks as well, ranging from wall mounted racks to free standing racks. The combination apron and glove holder is a popular rack for storing both lead aprons and lead gloves.
The safety of medical personnel and patients is always a main concern in radiology departments, cath labs and operating rooms. Within each department every lead apron or vest should be stored in a rack or holder.  Since departments within a medical facility are all different sizes, you can choose from our assortment of racks that best fits your needs and space. These lead apron racks are built of high quality material so your facility will be able to use them for many years to come.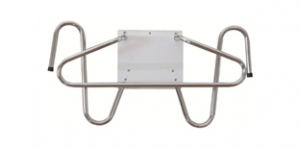 Keep in mind that you may be putting yourself at risk by improperly storing lead aprons. If you have any questions or comments regarding this post, please feel free to post below!