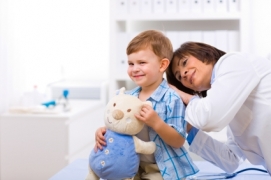 Visiting the doctors office as a child has the potential to cause anxiety and uncertainty. Oftentimes pediatricians design their office space to display colors and playful designs that are appealing to pediatric patients. If you're looking for the appearance of a doctors office to help reduce anxiety for young patients, we have a variety of 
pediatric exam tables
 for you.
Our pediatric treatment tables were designed with safety in mind. Although the tables are intended to entertain and maybe distract pediatric patients, safety and durability are essential.
We offer a series of fun pediatric treatment tables, within this series are tables with different designs and accommodating features. For example, the Fun Series Pediatric Treatment Table – Zoo Bus with Jungle Friends features four-door storage with three adjustable shelves. This table has a playful yellow design of friendly zoo animals riding a school bus. This graphic is permanently embedded in the high pressure laminate and will not peel off. This particular exam table will certainly help distract patients and reduce patient anxiety.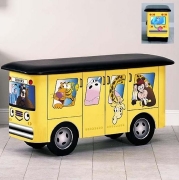 Another unique pediatric treatment table is our Find-4 Cabinet Style Laminate Treatment Table. This particular table comes with a unique and detailed design on the cabinet panels. Within this design are hidden items that can make for a fun game while the child is waiting to see their physician.
With a full collection of pediatric exam tables, all displaying unique child-friendly designs, you will be able to find the perfect table for your pediatrics office. If you have any questions or comments, be sure to leave them in the comment box below.