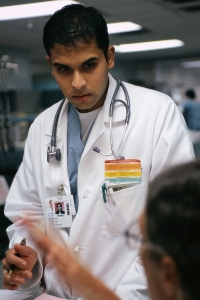 Today, many urology departments are using holmium:YAG (Ho:YAG) lasers for the treatment of many urological diseases. This unique holmium laser operates in the infrared wavelength, producing a hot laser beam.
The Ho:YAG laser has been called the most versatile surgical laser in today's surgical world, which is why many urologists prefer to use this laser. The holmium wavelength is well absorbed by water and has the ability to vaporize, remove and coagulate both soft and hard tissues. This laser is commonly used for the following urological procedures:
Laser lithotripsy
Urethral strictures
Urethral tumors
Bladder Neck Incision (BNI)
Transurethral incision of the prostate (TUIP)
Treatments targeting bladder, ureteral, urethral and kidney stones
With all high powered lasers come essential safety regulations. When working with your Ho:YAG laser, it is important to be aware of the laser safety regulations of your facility. Since laser radiation can have an everlasting effect on your vision and damage to your eyes, you must wear appropriate laser safety glasses or goggles. Your facility must follow the ANSI standards, which provide guidance for health care facilities working with Class 3B and 4 laser systems along with OSHA regulations, which require staff to wear Holmium Laser Glasses while working with high power holmium lasers. Your facility might be interested in obtaining laser warning signs. These signs will clearly state laser information and should be placed near the entrance of any laser procedure room.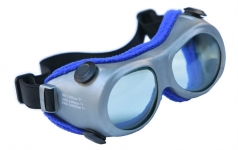 Ho:YAG lasers will continue to be a crucial asset to many urology departments. Always remember to follow laser safety measures and if you have questions about these regulations we recommend consulting with your facility's laser safety officer (LSO).