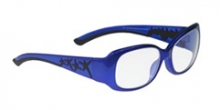 The current designs in radiation eyewear not only offer the highest eye protection, but also accommodate the latest eyewear styles of today. With this growing trend, it has become more common to find stylish lead glasses to protect your eyes against harmful radiation.
All medical personnel should feel comfortable wearing radiation glasses (commonly known as lead glasses) since it may be necessary to wear them for a long period of time. Considering individual preferences is an important factor in the medical workplace. Medical personnel directed to wear lead glasses often include physicians, radiologists, technicians and hospital staff.
Our most fashionable collection of lead glasses consists of the Wiley-X product line. Throughout this line you will find sleek wrap around designs offered in a few stylish colors. The variation of colors can be helpful to quickly identify a particular pair of glasses from others. The Jake Wiley-X Wrap Around glasses are available in both classic black and brown fade. With each uniquely designed frame you will find key features that set these lead glasses apart from many. The Wiley-X line also incorporates a sporty durable frame found in the Blink Wiley-X Nylon Wrap Around glasses, which will remain securely in place during any medical procedure or exam.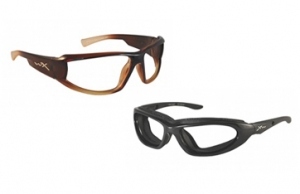 Many might question:  these stylish designed frames look and feel great, but are they going to fully protect my eyes against radiation? The answer is yes. We offer both style and safety in every pair of lead glasses. Each come with lead impregnated lenses that offer the industry standard .75 millimeter lead equivalency that will protect your eyes from harmful radiation.
To keep your lead glasses organized, a protective case, adjustable strap and microfiber pouch is included with many pairs. Remember to keep in mind lead glasses can be fashionable, stylish and functional.