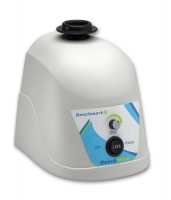 Purchasing laboratory mixing equipment can be an overwhelming task. In order to simplify the purchasing process, there are several purchasing requirements you should take into consideration. This post will outline the types of laboratory mixing equipment and how they are used.
There are three categories of laboratory mixing equipment. They include laboratory mixers, shakers and rockers.  In the laboratory mixers product category, the most common type of mixers are magnetic stirrers. These mixers use a strong magnet, which moves a magnetic stir bar in a flask of liquid. This mixer offers a wide variety of speeds ranging from gentle mixing to strong agitation. Magnetic stirrers also can come with a heated platform or with a non-heated platform.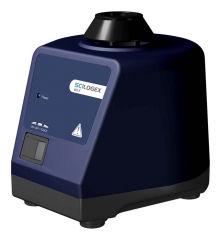 If you are looking for laboratory mixing equipment that can be used for vigorously mixing, agitation or re-suspension of samples, the vortex mixer is the right selection for you. A vortex mixer moves in a circular motion and has a relatively small orbit. The vortex mixer also can operate in a continuous mode or a touch setting. There are many different product options of the vortex mixer. Some of these options include multi tube models and multi-sample temperature control units.
In the laboratory shakers category, reciprocal shakers are often used. They are designed to move back and forth along the horizontal plane. This means that these shakers push liquid from one side of the container to the other. Typically, the reciprocal shakers are used for average to vigorous mixing and blending of samples. They can also be used in sedimentation studies, which tend to use the lower speeds of this shaker.
Looking for a shaker that is ideal for cell and tissue culture work? Orbital shakers move in a circular motion along the horizontal plane. The key benefits of this shaker are it's ability to aerate the samples and evenly distribute the cells and nutrients throughout the flask.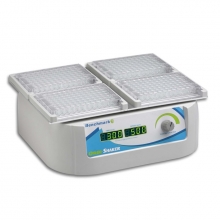 A laboratory shaker similar to the orbital shaker is the incubated shaker. The design of the incubated shaker is essentially the same as the orbital shaker, except incubated shakers are enclosed and have a built in temperature control. Incubated shakers also come in a variety of different sizes including small bench top units and large, stacked floor models.
Another category of laboratory mixing equipment is laboratory rockers which include 2D and 3D rockers. 2D rockers move in a see-saw motion. They also operate at lower speeds, which is ideal for staining, de-staining, blotting and gentle mixing. 3D rockers actually move in a circular up and down motion. They can also be used for staining and blotting. Most researchers tend to rely on 3D rockers for applications where they would like to avoid the formation of foam.
After deciding what type of laboratory mixing equipment you need, you should also figure out how much space you have in your laboratory for the equipment. Laboratory mixing equipment comes in several different sizes. The larger model laboratory mixing equipment provide ample space for samples. On the contrary, smaller models are best for researchers who are short on space. We hope this post helps clarify the types and uses of laboratory mixing equipment and makes your purchasing decision a little easier!