Good news! We have been busy at work continuing to expand the product lines we offer on our website. We are happy to announce that we are now a distributor of BrandTech's products!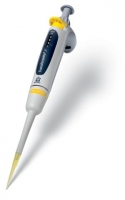 BrandTech is a manufacturer of liquid handling products and life science plastics. Some of the products
BrandTech
manufactures include pipettes, pipette tips and plastic labware. They are also dedicated to providing their customers with high quality products with excellent value. The large number of products BrandTech offers will allow us to add more selection in some of our product categories, especially in pipette tips and pipettes. We will also be adding new product categories to our site as well.
We are currently in the process of adding BrandTech's extensive product lines to our website. We plan to have all of the product lines on the website as soon as possible. Make sure to keep checking our website for BrandTech product updates!