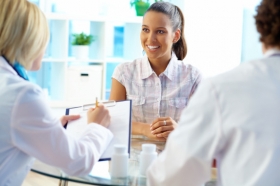 The Importance Of Patient Education
Patient education is important on several levels, including improving the overall well-being of the patient, healthcare community, insurance companies and taxpayers. When a patient is empowered with the proper medical knowledge, they have a higher chance of experiencing a positive outcome. Patient education is an important part of treating the patient and can help reduce the chance of unnecessary admissions to the hospital, an increase in medication costs and financial burden to the patient and family.
Patient education is a valuable step in the treatment process where the patient is provided verbal or written material to improve understanding and prevent complications. Providing patient education can improve long term outcomes which ultimately can lead to better coping and decision making skills. When patients have a strong understanding of their disease or illness they are more likely to fully recover and not experience repeated setbacks.
"At least 20 percent of all patients admitted to a U.S hospital make a repeat visit within 30 days of their discharge, according to Medicare and others who've studied the problem of hospital readmissions.¹"
When patient education is performed successfully it can benefit many different parties including the patient, medical staff, healthcare facilities, etc. The likelihood of readmission is diminished when a patient is properly educated regarding treatable conditions. A patient should keep in mind that knowledge is power, armed with knowledge, the patient will be able to take control of their lives and live a healthier life. Below we take a look at three ways to improve patient education by incorporating anatomical models into the patient education process.
1. Patient Education In DIGMAs Settings
"In DIGMAs and PSMAs, the physician often enhances patient education by using a variety of educational materials, charts, anatomical models, and handouts while addressing each patients's health issues in turn so that all are able to listen, ask questions, and learn."
Physicians use educational props and materials including anatomical models, anatomical charts, as well as an assortment of educational handouts to help get important points across to their patients in the DIGMA (Drop-in Group Medical Appointment) and PSMA (Physicals Shared Medical Appointment) settings. "Properly run DIGMAs provide an effective medical treatment in a relaxed and informative setting along with the information, encouragement, and support that patients and their families need for living their lives as fully as possible, despite their illnesses." Patients benefit from the experiences of other patients who may have the same condition for a longer period of time, this provides a unique opportunity for the patient discuss important issues with their peers (Noffsinger, 2009).
2. Awareness Of Medical Conditions 
Anatomical models can provide the patient with valuable information regarding a specific condition or diagnosis. Ranging from a life size diseased heart to COPD model, these models provide an invaluable resource for patients and students to gain a better understanding of specific medical conditions. The diseased heart model improves the patients awareness and understanding of heart disease, many of these models come with full color patient education cards illustrating  general heart anatomy and heart disease. The COPD (Chronic Obstructive Pulmonary Disease) model illustrates the shows the changes to the bronchial tissue.
By incorporating anatomical models and anatomical charts into the patient education processes, patients will have an improved understanding of a specific medical condition, diagnosis, disease, or disability. Patient education may include preventative education or awareness, including discussions regarding skin cancer, or more specific recommendations regarding a diagnosis of diabetes and how to manage it properly.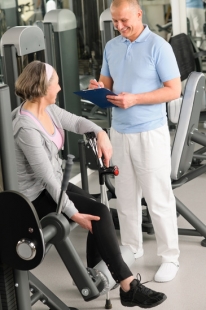 3. Physical Therapy Patient Education 
Having a anatomical model or chart readily accessible makes discussing an initial evaluation or  treatment session with a patient much more effective. When discussing an injury with a patient it's beneficial to show them the impacted area, common treatment approaches and injury descriptions that patients can relate to. As a physical therapist, it's important to be able to educate patients by explaining the patients anatomy as well as treatment options. Full size muscular figures are an excellent tool to help explain the different muscles, the proper way to treat injuries, and compare muscle figures of healthy and unhealthy muscles examples.
LITERATURE CITED
¹Hernandez, Adrian F. M.D., Greiner, Melissa A. M.S., Fonarow, Gregg C. M.D., et al, Relationship between early physician follow-up and 30-day readmission among Medicare beneficiaries hospitalized for heart failure, Journal of the American Medical Association 303(17) May 5, 2010, pp 1716-1722
Noffsinger, Edward B. Running Group Visits in Your Practice, 80 and 382 (2009).