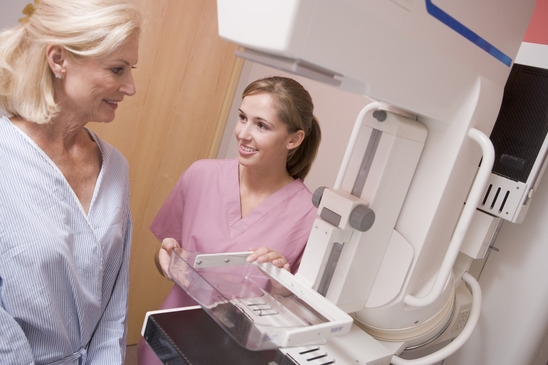 Is your medical facility performing mammograms?
If so, are you using disposable skin markers during these exams?
Disposable skin markers are a must-have for mammography. Markers are placed over a nipple, mole, scar, area of concern or other features that could be confused with a lesion. When performing screening mammograms, skin markers can save time, improve accuracy, enhance communication and provide a better experience for the patient.
Low-Dose X-Ray System
A mammogram is an X-ray image of the breast. Mammography is a specific type of imaging that uses a low-dose X-ray system that emits ionizing radiation to create images of the breast, allowing the radiologist, a physician specially trained to supervise and interpret radiology examinations, to analyze the images and send a signed report to the primary care or referring physician, who will then discuss the results with the patient.
Reduce Repeat Examinations
Skin markers are an important tool in mammography. Costly repeat examinations can be reduced dramatically by clearly identifying the nipple with a lead ball nipple marker. For example, the Suremark Lead Ball Nipple Marker Label is one of our most popular marker labels for general use purposes. The Suremark label is ideal for distinguishing between a nipple shadow and a lesion.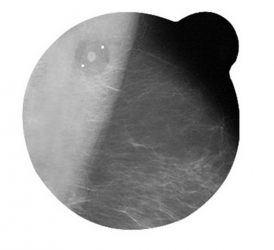 Easily Locate Raised Moles
Suremark Mole Markers are uniquely designed to locate raised moles and other skin nevi with overshadowing microcalcifications. The radiolucent ring, when placed around a protuberance, prevents flattening due to compression. The mole markers are available with two reference points or three reference points. Ideal for mediolateral oblique view or MLO exams as well as dense breast tissue, these radiolucent mole markers will not burnout.
Improve Patient Comfort
Mammograms are uncomfortable enough for patients with the painful removal of nipple markers. Keeping patient comfort in mind, the Suremark Relief Tabs feature a unique adhesive-free center that won't stick to sensitive areas of the skin. By using disposable skin markers, exam results will be more accurate and the overall patient experience will be improved.
Not familiar with the Suremark brand? Why not try a sample and compare them to your existing skin markers?