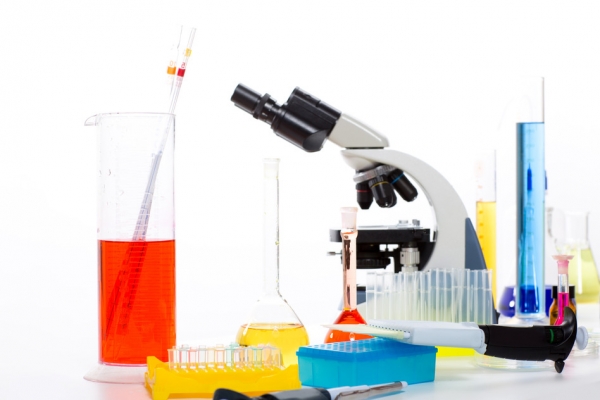 Serological Pipettes
The serological pipette is commonly found and used in most laboratories for transferring milliliter volumes of liquid ranging from 1 milliliter to 50 milliliter. Pipettes are available in plastic or glass, for the purpose of this post we will be focusing on single-use, polystyrene plastic serological pipettes. We will be reviewing three types of serological pipettes, each type of pipette is designed for specific applications.
Open-End Pipettes
The Open-end pipettes are specially designed pipettes that feature an open-end for use with high viscosity liquids. The open-end design allows the pipettes to aspirate and dispense viscous liquids quickly and easily. Therefore, the fast fill and release rates make these pipettes well suited for use with oils, cosmetics, paint, sludge, food and cell culture applications. These open-ended pipettes are constructed of polystyrene plastic and provide a safer alternative to glass pipettes.
Liquid vapor and fluid contamination to the pipettor and sample is significantly reduced with fiber filter plug located at the end of the pipette tip. These non-pyrogenic pipettes are sterilized by gamma irradiation and come individually wrapped in thermoformed paper/plastic peel packaging. The pipettes are available in 1 mL, 2 mL, 5 mL, and 10 mL sizes. Color coded to meet industry standard ASTM E1380 for easy identification these open-end pipettes are an excellent choice for efficient liquid handling.
Bacteriological Pipettes
Used primarily in the examination of dairy products, milk or bacteriological pipettes are designed for use in the dairy field and meet the American Public Health Association (A.P.H.A) standard for the Examination of Dairy Products. These polystyrene milk pipettes are available in 1.1 mL and 2.2 mL sizes.
These sterile,non-pyrogenic, single-use bacteriological pipettes are sterilized by gamma irradiation and come individually wrapped in thermoformed paper/plastic peel packaging. These pipettes utilize a fiber filter that helps prevent fluid and liquid vapor contamination of samples and the pipette's internal mechanism. This pipette is calibrated to deliver (TD) at +/- 2% and meets ASTM E934 standards.
Aspirating Pipettes
Unlike open-end and bacteriological pipettes, aspirating pipettes are completely transparent and do not have gradations. Designed for the transfer and mixing of liquids, they are used in a wide variety of applications, such as vacuum or pipettor aspiration procedures. These single-use, non-pyrogenic, non-plugged polystyrene pipettes are a safer alternative to glass Pasteur pipettes.
These aspirating pipettes come individually wrapped in thermoformed plastic/paper peel to protect against contamination. Sterilized by gamma irradiation, these pipettes have a sterility assurance level (SAL) of 10-6 .
Serological Pipettes: A Useful Tool For Transferring Solutions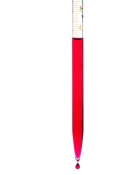 Now that we have reviewed the three different types of serological pipettes available, you should have a better understanding of the unique capabilities of each type of pipette. For added flexibility and convenience, different sizes of pipettes can be used with the same pipette controller for a variety of experimental assays.
By following proper pipetting techniques while aspirating or dispensing liquids, serological pipettes can be useful tools for transferring milliliter volumes of solutions in your lab.