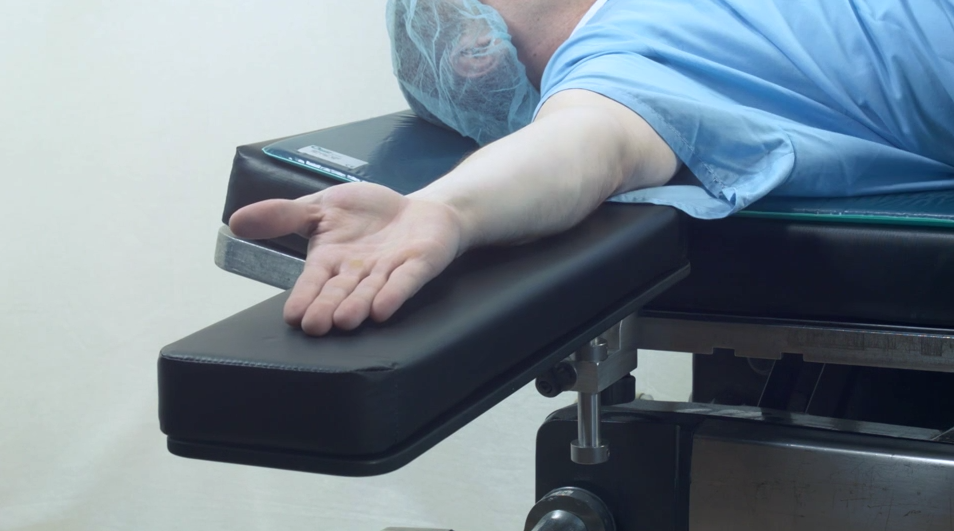 What is phenolic?
An organic compound, phenolic is a term given to several different substances made from phenol. Phenol is an important industrial commodity that participates in the chemical reaction that produces many materials and useful compounds. One of the major uses of phenol involves its conversion to plastic or similar materials.
What are phenolic resins?
Phenolic resin is a heat-cured plastic formed from a reaction of a carbon-based alcohol and chemical called aldehyde. The resin is hard, heat resistant, and can be mixed with a wide range of materials for medical and industrial uses. Phenolics offer low density, good thermal insulation, and outstanding durability. Phenolic materials are lightweight, provide a good value, and are radiolucent. (e.g. ⅜ inch black phenolic material has a radiolucency equivalent of 0.5mm Pb).
"Phenolic laminates are made by impregnating one or more layers of the base material such as paper, fiberglass or cotton with phenolic resin and laminating the resin-saturated base material under heat and pressure." The black phenolic armboards are constructed of many layers of a paper-like substance, where the surface and core sheets are fused at high temperatures and pressure. The finished product results in an impact, water and corrosion resistant material that does not support bacterial growth.
Phenolic Armboard Styles
1. Height Adjustable Radiolucent Armboard (Radiolucent Armboard with Built-In Rail Mount)
Designed to reduce setup time by quickly and easily matching the height of the surgical table pad, the unique armboard design eliminates the need for having multiple armboard pad sizes. The intuitive, sleek design with built-in mounting mechanism provides effortless up and down movement. The armboard will adjust to the desired level of the operating room table with a simple spin of the height adjusting knob. A positive locking mechanism allows for safe and easy mounting to any operating room table accessory rail. When mounted to either side of the O.R. table, the armboard can rotate a full 180 degrees providing maximum patient positioning versatility.
The armboard has been designed to eliminate interference during C-Arm imaging and X-Ray procedures. Constructed of ⅜ inch thick black phenolic material, this lightweight armboard weighs 4.5 pounds making setup and breakdown quick and painless. The armboard measures 6 inches wide by 26 inches long and is compatible with an optional 2-inch table pad. The Armboard pad provides protection for the bony prominences of the immobilized extremity, as well as muscle tissue areas.
Key Benefits
Simple sleek design
Securely locks to operating room table accessory rail with simple spin of the knob
Height adjustable to accommodate all thicknesses of pads
Easy 180 degree rotation
No interference during C-arm imaging and X-ray procedures
Armboard is made of ⅜ inch thick black phenolic and weighs a slim 4.5 pounds
Optional armboard pad
2. Standard Drop-Latch Style Armboard
The tried and true design of the drop-latch style armboard is easy to use and is made with high-quality hardware. Eliminate broken gear teeth with the extra strong gear castings. The finger latch trigger, located on the outer end of the board allows for 180 degrees of lateral adjustment and 21 different positions (gear casting has 21 gear teeth). The armboard quickly attaches and releases off of the operating room table accessory rail by simply holding the trigger lock up and lifting the outer end of the board.
The 6 inch wide armboard is constructed of durable, ⅜ inch thick black phenolic material and is available in 24 inch and 26 inch lengths. Designed to fit all standard American made operating room tables, this lightweight armboard only weighs 4.5 pounds. There are two optional 2 inch thick armboard pads available that have been specifically designed for the 24 inch and the 26 inch armboards. The vinyl covered armboard pads are designed to protect the patients bony prominences while immobilized, as well as muscle tissue areas.
Two Lengths Available 
Key Benefits
Tried and proven armboard design
Armboard drops onto rail and locks by means of a weighted trigger lock
Armboard releases off rail by simply holding the trigger lock up and lifting the outer end of the board
Finger latch trigger on outer end of board allowing for 180 degree lateral adjustment
Designed with extra strong gear casting to eliminate broken teeth on castings
Armboard is made of ⅜ inch thick black phenolic and weighs a slim 4.5 pounds
Choice of 6 inch wide x 24 inch long or 26 inch long to meet your needs
Fits all standard American made operating room tables
Optional armboard pad
3. Underpad Mount Armboard (Coming soon to UniversalMedicalinc.com)
Designed for operating room tables without accessory rails, the underpad mount armboard table offers effortless setup and breakdown. The ⅜ inch thick black phenolic armboard only weighs 7 pounds. Setup is simple, slide the large end of the armboard under the operating room table pad and adjust to the desired location.
This armboard is ideal for supporting the patient during the placement of PICC (Peripherally inserted central catheter) lines or the injection of contrast materials for MRI and CT scans. The underpad mount armboard is compatible with the optional 6 inch wide by 24 inch long by 2 inch thick black vinyl armboard pad for patient protection.
Key Benefits
Armboard is made of ⅜ inch thick black phenolic and weighs a mere 7 pounds
Slides under table pad
Accepts optional 6 inch wide x 24 inch long pad
Armboard Mounting Options

The various styles of the radiolucent phenolic armboards provide the same functionality, while the different mounting configurations are designed for specific mounting methods. For example, both the height adjustable radiolucent armboard and the standard drop-latch armboard mount to the surgical table accessory rail, while the underpad mount is designed to slide under the surgical table pad. Three different style armboards, each with unique benefits to accommodate your current surgical table configuration and your facilities unique needs.
Make sure to watch our product demonstration videos to see how easy these armboards are to setup and breakdown. Have you used armboards during imaging procedures? Would you like to share your experiences with us? As always, if you have any remaining questions, please feel free to contact us or leave a comment below.
Additional Resources