Your Helium Neon laser (HeNe Laser) has many medical and scientific purposes. This laser system was invented in the early 1960's by a scientist by the name of Ali Javan. It is considered to be the first laser to emit a continuous laser beam. An interesting feature is that the emitting laser can be started by an electric discharge, rather than the intense discharge of particles from a flash lamp.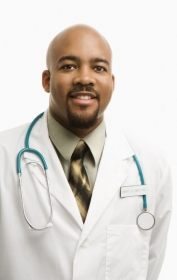 This laser system is known as one of the most common gas lasers, using a mixture between two gases, helium and neon. When excited, this mixture transforms the spontaneous emission into a stimulation laser light emission. HeNe lasers have been used in many applications such as fluid dynamics research and the treatments of coronary artery disease, diabetes and hypertension. It also has purpose in chemical research such as laser induced photochemistry and nonlinear spectroscopy.
Among all applications and procedures using the Helium Neon laser, there should be strict laser safety regulations in place. If you're not sure of the laser safety regulations in your facility, consult with your laser safety officer (LSO) who will be able to provide you with information. ANSI ZI136.3 "Safe Use of Lasers in Health Care" provides guidance for safe use of lasers for medicine, diagnostic, cosmetic, preventative and therapeutic applications. The U.S. Occupational Safety and Health Administration (OSHA) also have laser safety guidelines to help health care facilities keep their medical staff and patients safe. Helium Neon Laser Glasses and goggles will help your facility stay in compliance with ANSI standards and OSHA regulations.

The Helium Neon laser system is an essential tool for many medical treatments. Direct or reflected laser exposure to the eye can result in permanent damage. Certain safety measures should always be taken into consideration when working with high powered laser systems. If you have any questions or comments regarding this post, please let us know below!