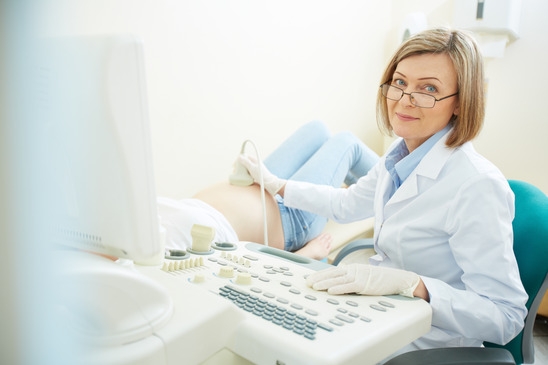 The Importance of Ultrasound Gels
Ultrasound gels are placed on a patient's skin at the beginning of an ultrasound procedure or exam. Ultrasound gels serve several purposes including its use in a variety of procedures, treatments, and routine exams.
Ultrasound technology works by sending a pulse of high-frequency sound waves into the patient's tissue using an ultrasound transducer or probe.  The ultrasound gel is placed on a patient's skin and the transducer carefully glides the gel across the patient's body. This device sends and receives sound waves which are transmitted to a computer screen for a sonographer to view. The computer screen monitor captures real-time imaging of the patient's internal organs, also allowing for a screen shot image in case a printout is needed.
Conductive Medium
Ultrasound gels are considered a type of conductive medium used in a multitude of ultrasound diagnostic procedures and treatments. Ultrasound gel can be applied to many different areas of the body therefore being an essential tool in a variety of procedures, treatments and routine exams.
Different Gel Formulations
Ultrasound gels are available in different formulations and sizes. For example, the Aquasonic 100 Ultrasound Transmission Gel dispenser bottle is a favorite among many doctors offices and medical centers. This dispenser bottle is used and recommended by manufacturers of medical ultrasound equipment worldwide. The Aquasonic 100 gel formula is hypoallergenic, bacteriostatic, non-sensitizing and non-irritating.
Packaging Designed For Your Needs
The Aquasonic 100 Ultrasound Transmission Gel is available in 20g single-use packettes, 60g Doppler size tubes, 0.25 liter dispenser, 1 liter with dispenser cap, and 5 liter SONICPAC with refillable dispenser. A variety of ultrasound gels are available in refillable containers, dispenser caps and pumps to accommodate your medical setting.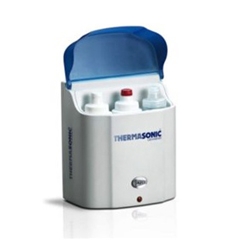 Ultrasound Gel Warmers
An ultrasound gel warmer is a unit designed to keep ultrasound gel bottles at a warm temperature. Ultrasound gel warmers are primarily used to increase patient comfort. These ultrasound gel warmers are easy-to-use and come in a couple different configurations including single bottle and multi-bottle. Using a gel warmer will keep patients relaxed since cold ultrasound gel can cause discomfort for patients. These warmers are constructed of high-quality materials and are made for multiple uses.
Ultrasound gels and warmers are essential tools found in many hospitals, clinics, and doctors offices today. Still not sure which gel is right for you? Why not try a free sample to help you decide? Visit our ultrasound gels and warmers page and select the ultrasound gel that you would like to try and we'll be in touch shortly.