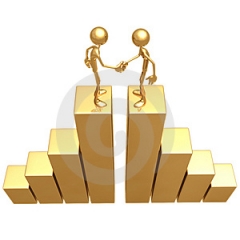 We are excited to announce that we recently joined SciQuest's supplier network. This means that you can work with SciQuest to purchase some of our products. You can also find some of our products listed in their online catalog.
SciQuest is an online procurement organization that helps healthcare and research organizations purchase products from a list of reputable suppliers. What is online procurement? Online procurement allows qualified and registered users to look for suppliers or sellers of goods and services through an established network.
What can SciQuest do for you? They actually help to simplify the procurement by offering a diverse list of suppliers to choose from and an easy online purchasing process. All you have to do is search through SciQuest's suppliers, find the product and supplier you are looking for and place the order. SciQuest handles the rest of the process for you. This helps to speed up the order placement, order processing and delivery processes. They also help customers select the right products and provide details on the products ordered.
If you would like to learn more about SciQuest, feel free to visit their website here.  If Universal Medical Inc. is not enabled in your Sciquest customer portal please contact your purchasing department about having our catalog enabled for you.
Have any questions on our recent joining up with SciQuest? Let us know!