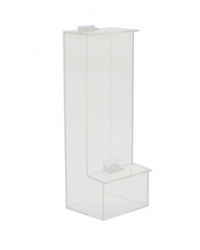 Organization throughout your laboratory is an essential factor for creating an efficient work setting. Without it, you can expect disorder and for projects to take longer than expected.
Imagine yourself working in your facility's laboratory. You find that you're having a difficult time locating a particular test tube needed for your project. Most likely, either the test tubes are unorganized or that certain test tube size isn't available due to low inventory. This situation will delay your project and cause disorder. We've found the solution to this problem is storing test tubes inside test tube dispensers for organization, easy access and proper storage.
Test tube dispensers allow test tubes to be stored within a durable acrylic unit and are a clear color to allow excellent visibility when inventory is low. Dispensers allow for easy access and won't take up much counter space, giving you room to perform your laboratory tasks. Test tube dispensers are offered in a variety of dimensions to accommodate many test tubes. For example, the Culture Tube Dispenser is designed to hold 13 x 100mm tubes. This particular dispenser has a top loading and bottom dispensing feature with an easy open lid at the top to protect the tubes from dust. By distributing your test tubes into separate dispensers it will help laboratory workers quickly identify the exact test tube needed for the task at hand.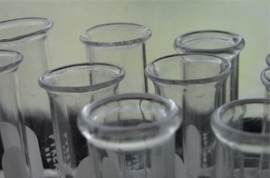 By utilizing test tube dispensers throughout your laboratory, it will be easier to maintain organization and efficiency. If you have any questions or comments regarding our test tube dispensers, please share your thoughts in the comment box below.