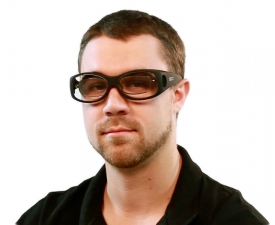 Are you one of the millions of people who wear prescription eyewear? If you are, but also need to keep your eyes protected from medical lasers and radiation, the fit over frames are the perfect design for you. Many medical professionals find these particular frames to be a great alternative to prescription safety eyewear. This post will cover the many advantages fit over glasses can have in the medical setting.
To start, it is more cost-effective to purchase fit over glasses rather than prescription safety glasses. Many prescription safety glasses are significantly higher in cost when compared to fit over frame glasses. This is typically because the manufacturer has to customize the lens to incorporate a specific eye prescription. The way fit over frames are designed to wear is quite simple. An individual is able to wear their existing eyewear under the fit over frames.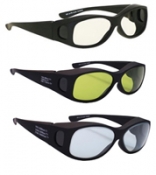 Fit over frames are available within each category from Universal Medical's laser safety glasses. This particular design will fit comfortably over almost any style of prescription glasses. If you're looking for lead glasses for radiation protection, Universal Medical offers a style of CE Certified fit over lead glasses that will easily fit over most style of prescription glasses. These fit over lead glasses also allow you to imprint your name on the side frame.
Fit over design glasses can be shared among multiple individuals within your department. For prescription safety glasses typically only one person can wear these since the lens are customized to a particular eye prescription. You can purchase a smaller amount of fit over glasses when sharing with multiple individuals. Just remember, it is important to keep protective eyewear clean, especially after different individuals use them.
Fit over glasses an excellent alternative for those with existing eyewear working around lasers and radiation. Don't risk the possibility of not being able to see clearly, find the right protective safety glasses that suit your needs. If you have any questions or comments regarding our fit over frame design, please let us know below!