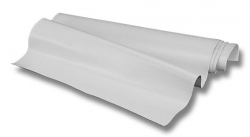 Though x-ray machines are beneficial in many ways, the radiation emitted from them can be dangerous for both patients and medical staff. It's recommended that
lead blockers
are used to prevent scatter radiation during your diagnostic imaging procedures.
Lead blockers are one of the best ways to protect patients and staff members from excess radiation during x-ray procedures. The x-ray sheet is ready to drape wherever lead sheeting is required. These blockers help block radioactivity from going to unwanted areas. The coated lead vinyl sheeting can drape for on the job applications wherever your required to using flexible lead sheeting.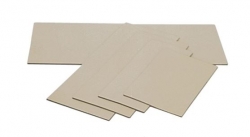 Depending on your room setup, you will want to know which size lead blocker you need for maximum protection. Lead blockers come in a large selection of sizes to accommodate your space. Radiology blockers are available in either 0.25mm, 0.5mm or 1mm lead equivalency for radiation protection.
Keep in mind proper radiation protection gear is still necessary with the lead blocker. Is your medical facility currently using lead blockers for radiation protection? Let us know in the comment box below!