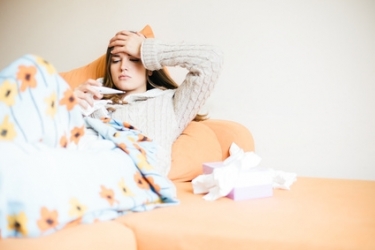 The flu season isn't quite here yet, but there are some important factors you should know before it is! The flu season primarily takes place in the winter, but the exact timing can vary and can start as early as October.
Did you know?
Approximately 5% to 20% of the U.S. gets the flu
Over 200,000 people are hospitalized because of seasonal flu complications
Flu activity commonly peaks around January to February
135-139 million doses of the flu vaccine are estimated to be produced for the 2013-2014 influenza season
The CDC says that older adults, pregnant women, young children and people with certain health conditions (asthma, diabetes, heart problems) are at greater risk for flu complications
To help reduce the risk of catching the flu this year, many physicians and healthcare facilities will recommend multiple ways to prevent the flu. The following are just a few of those recommendations.
How can you avoid the flu?
Wash your hands – with soap! This is very important whether you're at work, school, the gym, basically anywhere you are in contact with other people.
Make sure to wash hands before and after you eat food
Eat healthy meals
Get enough sleep (at least 7 hours)
Try to avoid contact with those who are sick
Cover your mouth and nose when sneezing and coughing
Stay home from work if you have developed symptoms of the flu
It's recommended the best time to get your flu vaccine is October or November
The key to staying healthy during flu season is to follow preventative recommendations. If you have any questions, please feel free to leave a comment below!