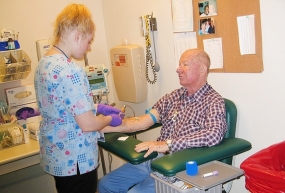 Phlebotomy is the process in which a trained medical professional collects blood from a patient for testing purposes. Blood collection is common for annual physical exams and many diagnostic purposes. It's crucial to use best practices during phlebotomy and keep everything well organized, sanitary and fully equipped with the correct supplies.
Throughout the phlebotomy process, many supplies are necessary and should be stored within reach. These supplies include tourniquets, gauze pads, alcohol wipes, bandages, tape, syringes, safety needles, capillary tubes, microtainers, tube racks, etc. Keeping these items organized and kept in the same area can make this process easier for both medical personnel and patients. It's important to use a biohazard waste and sharps container for proper disposal of used items.
We highly recommend keeping phlebotomy supplies in a tray or draw station organizer. This will keep supplies organized by product, style and size. It's helps to have necessary phlebotomy supplies located together so your medical staff can easily find items without leaving the patient's side. The Droplet Phlebotomy Tray is a lightweight, roomy and easy-to-clean droplet blood collection tray. This unit is constructed of sturdy ABS plastic frame and includes disposable inserts designed specifically for blood collection.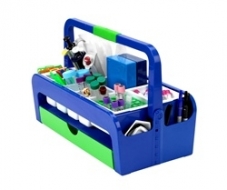 An essential part of phlebotomy is maintaining organization and a clean environment. By utilizing organizers throughout your medical setting, your facility will maintain efficiency during these applications. If you have any questions regarding this post or want to share your thoughts, please leave a comment in the box below!