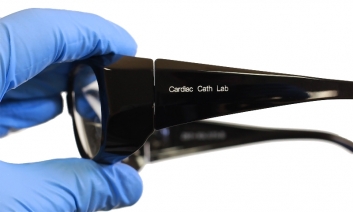 A common complaint among facilities:
sometimes equipment and supplies get lost between departments
.
Often facilities will share lead glasses and other protection apparel among departments. This can lead to confusion for physicians, supervisors, technicians and other medical personnel when trying to locate lost equipment.
Many departments utilize lead glasses including: cardiac cath lab, operating room, fluoroscopy and radiology. A solution to prevent missing lead glasses is to have them imprinted with the department name on the inside of the frame. This will help supervisors in locating missing lead glasses.
The imprinted text is displayed in an easy-to-read font allowing a maximum of 35 characters. So whether you're looking to have: Cardiac Cath Lab, Operating Room, Fluoroscopy or Radiology, the name will be displayed clearly.
Many hospitals and medical facilities give each department their own budget. The supervisor of each department typically wants their equipment to stay within their department. Supervisors want to make sure the equipment purchased with the department's budget is being used in that department. Imprinting the department name would certainly cut back on misplaced lead glasses.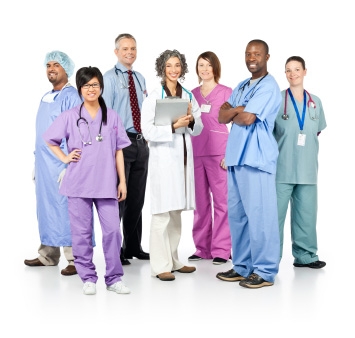 It's easy to order custom imprinted radiation glasses. We have a few recommendations before purchasing:
Double check spelling, especially when you're interested in ordering several pairs.
Keep characters fewer than 35, every letter and space is considered a character.
Custom imprinted glasses are not returnable, so if you have any questions before ordering let us know.
Keeping departments organized will lead to less confusion and will cut back on the loss of equipment.  If you have any comments or questions regarding our custom imprinted lead glasses, please let us know below.