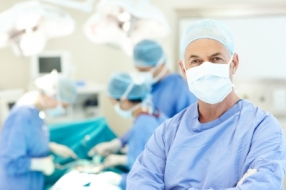 The pressure of performing surgery in the operating room can easily increase someone's body temperature. In addition, surgeons and medical staff members are often dressed in layers of protective gear such as scrubs, gowns, lead aprons, etc. With this combination it is very easy for medical professionals to become overheated in the operating room.
Surgeon cooling systems are ideal for keeping medical professionals cool in the OR. A typical cooling system includes a cooling vest and a surgeon will wear this vest during procedures. The system delivers temperature controlled cooled water to the cooling vest (CoolVest). Cooling vests are available in various sizes and styles such as hooded, mid-waist and disposable vests. Medical professionals will be able to wear these vests throughout entire procedures due to their lightweight and comfortable fit. The CoolVest is made with hospital-grade ventilated nylon for maximum level cooling. It's recommended that the CoolVest be worn over scrubs and under protective gowns or lead aprons.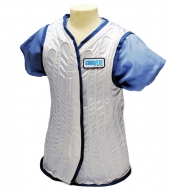 A cooling vest is hooked up to a premium UL listed cooler using a water supply hose. This cooler maintains a small profile, to allow your operating room to maintain organization.
Anyone working in the operating room can wear a surgeon cooling vest. This includes surgeons, nurses, techs, anesthesiologists, etc. It's important to be able to provide the highest level of comfort possible for medical professionals during long shifts. If you have any questions or comments, please let us know below!