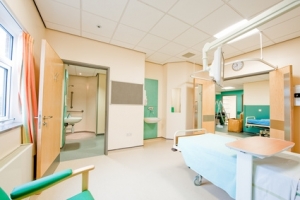 Routine cleaning services in hospitals might not be enough. Cleaning services will clean and disinfect hospital rooms, but these routine services won't necessarily protect against MRSA, VRSA, verticillium albo‐atrum, listeria monocytogenes, etc.
The Mold Medics "M" Spray is a chlorine-free fog spray to treat microscopic airborne spores while penetrating porous surfaces, cracks and crevices to reach hidden mold, bacteria and pathogens.
How do you use the Mold Medics "M" spray in your hospital room? Simple. After the hospital room is cleaned with your existing cleaning service, you will simply spray this fog in the room. This spray will treat microscopic airborne spores that create mold, bacteria, odor, allergens, etc. This product is made from natural ingredients and will leave a wetness behind after sprayed. It will dissipate in about 7-8 minutes and you will be able to use the hospital room quickly after use of this spray. It generally takes one can of this hospital disinfectant spray per hospital room, depending on the size of the room.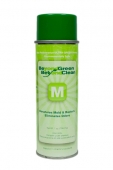 What are the benefits of using Mold Medics "M" spray? By using this spray you are not only keeping your space clear of bacteria, mold, odor and allergens but you're also killing possible viruses such as MRSA and e-coli that can be dangerous to patients and staff.
The mold medics spray is a common disinfectant product used in many hospitals and healthcare facilities. If you have any questions or comments regarding our Mold Medics spray, please let us know below!