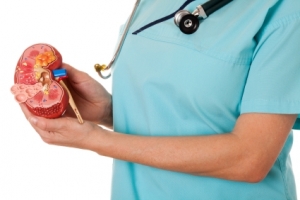 Anatomical models and charts can offer great benefits for both medical personnel and patients. With a wide selection of charts and models, you'll be able to find exactly what you're looking for to help inform patients through visual concept.
The human body is complex and varied in that its made up of sophisticated organs and functionalities. Because there are so many diseases, injuries, and illnesses that can affect specific areas of the body, physicians try to explain and articulate information to patients as clearly as possible.
We have a large variety of anatomical education charts and anatomy model designs. Within this broad range of anatomical charts includes: brain and head, ear nose and throat, female and male anatomy, immune system, skin anatomy, vascular system, dental anatomical, extremities, general health, joint, muscle, spine and vertebrae, digestive, heart, lung, skeletal and urinary system charts. Within the selection of anatomical models: alternative medicine, veterinary, brain anatomy, dental, digestive, ear nose and throat, exercise and diet education, extremity anatomy, female and male anatomy, head and skull, heart, immune system and cancer, joint, medical art, medical training, muscle, respiratory, skeleton anatomical, skin and dermatology, spine anatomical, torso anatomy, vascular system and urinary models.

Without a medical background, you might not know where the thoracic vertebrae is located. By showing a patient a full spine model that highlights five sections of the spinal cord it will offer more information for simplified patient education. This model can also be used for lessons in a classroom environment where the didactic colors help to immediately differentiate the full spinal cord, even from a distance.
How better to educate your patients with visual anatomy charts and models? With detailed, high-quality charts and models it's easier to explain specific areas of the body to patients, especially areas of injury or illness. Are you currently using the power of visual communication with your patients? Let us know if you have any questions or comments in the box below! Find the right anatomical model for your specific application by visiting our e-commerce website.