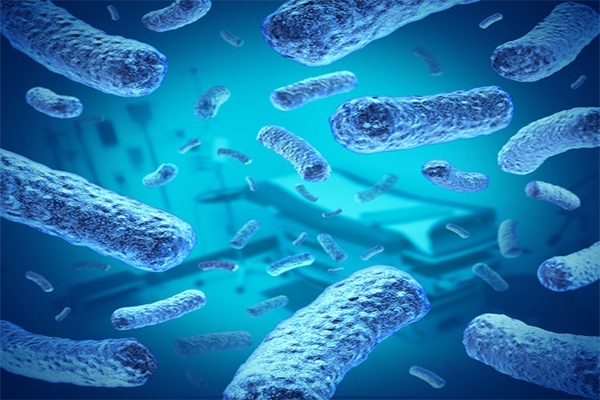 Contaminated, Dangerous, and Unacceptable: The Impact of Contaminated X-Ray Aprons and the Risk of Health Care-Associated Infections (HAIs)
Infection Prevention checklists today include many new areas of concern such as contamination in lab coats, neckties, telephones, remote controls, privacy curtains and more. X-ray aprons and protective lead wearables are worn throughout many different areas within a healthcare system, including the operating rooms, cath labs, radiology/imaging areas, emergency rooms and beyond. Clinical studies have proven that X-ray aprons silently carry a number of microorganisms – Dr. Jaber (Wayne State) cultured 25 lead aprons to discover 21 were colonized with Tinea species (the family of fungus that causes ringworm) and 21 were colonized with Staphylococcus aureus, of which 3 aprons were colonized with MRSA (1).  
The Association of periOperative Registered Nurses (AORN) makes cleaning recommendations for items such as kick buckets, stools, patient restraints, keyboards, surgical lights and more; however, lead aprons which are routinely engulfed in sweat, blood, bodily discharge and surgical debris/residue have been consistently overlooked. Healthcare systems can no longer compromise both patient and staff safety through such perilous practices.  (Note – upcoming posts will further explore "current cleaning practices," as well as cleaning recommendations and guidelines from National Governing Bodies such as the CDC/JCAHO/HFAP and AORN.)
Health Care-Associated Infections
HAIs are the 4th largest killer in the United States, claiming 100,000 American lives each year – more deaths than AIDS, breast cancer and auto accidents combined (2).
Hospitals are meant to be safe havens.  They are meant to be a place of refuge against disease, a place to heal and a place to recover from surgery or injury.  If that is the dream, then the nightmare would be a place in which you end up more ill than you were when you were first admitted!  Unfortunately, that nightmare becomes a reality for many unsuspecting patients and staff members today. One reason for this nightmare is the acquisition of a Health Care Associated-Infection or Hospital Acquired Infection ("nosocomial infection").
The World Health Organization (WHO) uses a 1995 definition for a Hospital Acquired Infection (HAI):
An infection occurring in a patient in a hospital or other health facility in whom the infection was not present or incubating at the time of admission.  This includes infections acquired in the hospitals but appearing after discharge, and also occupational infections among staff of the facility (3).
HAIs in our Healthcare System
Think about it – it only makes sense that hospital acquired infections would be prevalent in our healthcare systems today.  Hospitals & medical facilities are places that people congregate when they are immunocompromised and/or are sick and in need of some type of care or treatment.
World Health Organization Study
In fact, a WHO study of various hospitals in 14 countries across Europe, Eastern Mediterranean, Southeast Asia and Western Pacific regions in the late 1980s concluded that 8.7% of patients had at least one Hospital Acquired Infection equaling 1.4 million afflicted people at any one time (4-5).
Centers for Disease Control and Prevention Estimate
In the United States alone, the CDC estimates roughly 1.7 million annual hospital-associated infections, from all types of microorganisms including bacteria combined, cause or contribute to 100,000 deaths each year (6). In fact, approximately 1 in 25 hospital patients has a hospital acquired infection at any one time (7). While these statistics are startling and horrifying, sadly they do not paint the complete picture. These statistics are patient specific and do not include the number of healthcare workers and hospital staff who have also acquired Hospital Acquired Infections.
Economic Impact of HAIs
Such infections lead to additional stress, longer hospital stays, lost wages for healthcare providers and higher morbidity and mortality rates overall.  HAIs also have a HUGE economic impact.  In addition to being the 4th largest killer in America, it is estimated Hospital Acquired Infections will cost the healthcare system an additional $30 Billion (2).
Why do HAIs Occur? 
We live in a medically advanced society, so why do Health Care Associated-Infections still run rampant, and what are we doing about them?  That is a good question, but the answer is multifaceted.  The first point to consider is that patients are usually immunocompromised when in need of healthcare services. They are either already ill or they have had a procedure that puts immense stress on their bodies, e.g., a joint replacement, major illness or other surgical procedure or treatment. 
As wonderful as modern medicine is, it is not without risks.  In fact, many diagnostic and/or therapeutic procedures involve the use of a medical device, e.g, catheters, intubation tubing, scopes, etc. These devices and even many "non-critical" surfaces and "high touch objects" such as X-ray aprons and lead wearables can become contaminated when not properly cleaned and sanitized.
Healthcare facilities are a place where sick and immunocompromised patients regularly navigate and patients are often transferred between units/floors.  This allows infectious agents to travel to different areas in a hospital and expose multiple people, including patients, family and staff members.
Infectious Agents
Infectious agents (bacteria, viruses, parasites, and fungi) present their own issues.  There are species that form spores that are resistant to most mechanisms of eradication. Kramer's group recently performed a meta-analysis of the literature and summarized that most clinically relevant species of viruses could easily survive on dry, inanimate surfaces for between a few HOURS to DAYS and clinically relevant bacterial and fungal species could survive for DAYS to MONTHS (8).  The longer the infectious agent can be found in the environment the greater the chance that it can be passed to a new host.
The Need for New Policies/Protocols
Unfortunately, Health Care-Associated Infections (HAIs) are still a substantial source of morbidity and mortality throughout the healthcare continuum today.  While recent initiatives such as improved hand washing policies have helped that burden, there are additional new policies/protocols with regards to cleaning that need to be implemented in order to address other critical "high touch objects" such as X-ray aprons and lead wearables.
Education and Awareness
Through education and open-mindedness, we can bring awareness to the importance of following the cleaning recommendations of the governing bodies, such as the CDC/JCAHO/AORN and HFAP.  In knowing that infectious agents can still adapt to become drug resistant, antiseptic resistant, and increase their ability to survive in the environment, so, we too must adapt and be open minded to new concepts in our vigilant fight against hospital acquired infections.
Oft-Overlooked: X-Ray Aprons and Lead Wearables
X-ray aprons and lead wearables can no longer be overlooked, and they will need a renewed commitment to servicing. They need to be properly cleaned prior to sanitization efforts, in accordance with the guidelines of the CDC & JCAHO.  In my next blog entry, we'll dive into the science behind testing X-ray aprons for the presence of microorganisms and examine how these surfaces are measured and evaluated.
SPOILER ALERT – If you think you have an idea of how contaminated such surfaces are inside of our healthcare systems, you will be in for a SURPRISE!
About The Author:
Kathleen R. Jones received her BS from Purdue University (West Lafayette) in Biology specializing in Genetics and Microbiology.   After working for five years in Quality Control she then completed her MS at Purdue University in Indianapolis.  Her growing interest in Infectious Diseases lead her to the Uniformed Services University of the Health Sciences where she obtained a Doctorate in Emerging Infectious Diseases.  Kathleen has a passion for progressive sciences and initiatives, and employs her keen understanding of the biofilm formation and elimination processes into her research and work.
Sources:
Jaber, M., M. Harvill, E. Qiao.  2014.  Lead aprons worn by interventional radiologists contain pathogenic organisms including MRSA and tinea species.  Journal of Vascular and Interventional Radiology.  25:3:S99-S100.  DOI: //dx.doi.org/10.1016/j.jvir.2013.12.279
"What is RID?" Committee to Reduce Infection Deaths.  n.p.  d.p.  Web.  Nov 7, 2014.  //www.hospitalinfection.org/objective.shtml
Benenson, AS.  1995.  Control of communicable diseases manual.  16th edition.  Washington, American Public Health Association.
Tikomirov, E.  1987. WHO Programme for the Control of Hospital Infections.  Chemiotherapia. 3:148-151.
Mayon-White, RT, G.  Ducel, T. Kereselidze, E. Tikomirov.  1988.  An internal survey of the prevalence of hospital-acquired infection.  J. Hosp. Infect.  11 (SupplementA): 43-48
Klevens, RM, JR Edwards, CL Richards, TC Horan, RP Gaynes, DA Pollock, DM Cardo.  2007.  Estimating health care-associated infections and deaths in U.S. hospitals, 2002.  Public Health Rep 122:160-166
Magill, SS, JR Edwards, W Bamber, ZG Beldavs, G Dumyati, MA Kainer, R Lynfield, M Maloney, L McAllister-Hollod, J Nadle, SM Ray, DL Thompson, LE Wilson, SK Fridkin.  2014.  Multistate Point-Prevalence Survey of Health Care-Associated Infections.  N Engl J Med 370:1198-1208
Kramer, A., I. Schwebke, and G. Kampf.  2006.  How long do nosocomial pathogens persist on inanimate surfaces? A Systemic Review. BMC Infectious Diseases.  6:130  Doi: 10.1186/1471-2334-6-130