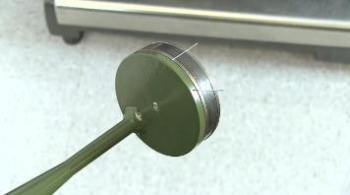 Losing small, hard-to-see surgical instruments in the operating room has become a common problem. Among the hundreds of instruments used in OR procedures, many are extremely small in size, some smaller than a toothpick. A
medical needle finder
is a perfect addition to your operating room equipment. This product will assist your OR team with retrieving those hard-to-see metal surgical tools that may have been dropped on the floor.
The amount of surgical instruments found in an operating room can be overwhelming. A few of the smaller instruments include sutures, hooks, retractors, blades, tweezers, forceps and scissors, which all can significantly delay inventory count time if missing. The chance of accidentally dropping these instruments on the floor is greater than one might expect.
It is standard for OR personnel to perform a surgical inventory count of all surgical instruments. This inventory count must be done at the beginning and end of each surgery. When you run into the problem of an inaccurate inventory count at the end of the procedure, the missing instruments must be found quickly. This is when the medical needle finder comes into play. It will allow you to retrieve metal surgical tools from the floor and underneath objects using its high lifting capacity of ferrous metal. Many medical professionals will agree that smaller instruments are the hardest to find on the floor and they're usually the easiest to loose.
The medical needle finder has an overall length of 40 inches, allowing your medical staff to remain upright which will prevent back strains and injuries. Your OR personnel will simply glide the finder around the operating room floor, allowing the magnetic piece to attract the small metal surgical instruments to the edge of the magnet.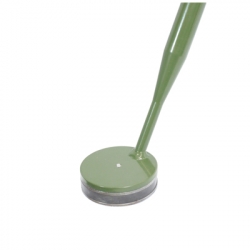 With surgical instruments known for being costly, the medical needle finder will save your facility the cost of replacing lost instruments. Furthermore, this finder will drastically reduce your inventory count times when those small surgical tools are missing. If you have any questions or comments regarding this post, please let us know below.