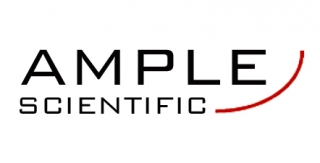 We are now an authorized distributor of Ample Scientific's entire product line.  Ample Scientific is a manufacturer of scientific equipment with a concentration in
lab microscopes
and
laboratory centrifuges
.  Established in 2009 Ample Scientific has already made an impact in the laboratory by providing an inexpensive alternative while still maintaining superior quality.
All of Ample Scientific's lab equipment comes with a standard one year limited warranty which protects against all manufacturer's defects.  We are excited to offer their complete line so that our customers have a cost effective solution for their laboratory.  When browsing our online catalog you can easily identify their centrifuge line from their distinctive white and red colors.  Providing both digital and analog centrifuges, as well as portable 12 volt models that can be plugged into car lighter outlets, Ample Scientific will have a centrifuge to fit your requirements.
Since we do not have a large selection of centrifuges or microscopes to choose from on our website currently we are excited to team up with Ample Scientific to bring you their complete product line.